By Clovis Atatah
Techniques Of Corruption (IV)
Who is a journalist?" This question has continued to haunt the Cameroonian media corps since the proliferation of newspapers in the 1990s, and more recently, the opening of many FM radio stations in the country. Today, we also have online publications. So anybody who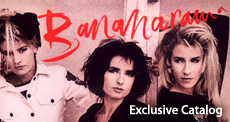 can write a letter to the editor can pass around for a journalist. Not that there is no legal definition of who a journalist is. The law gives such a broad definition of journalism that anybody who so wishes, can call himself or herself a journalist.
In fact, section 46 (1) of law no 90-52 of 19 December 1990 relating to freedom of mass communication, states: "A person shall be deemed to be a journalist where, on the basis of his intellectual faculties, his training and talents, he is recognised as being fit to carry out research and process information intended for mass communication."
Section 46 (2) adds: "The criteria for identifying journalists as defined above shall be determined by regulations." Since the promulgation of that law, the only "regulation" has been the criteria for eligibility for the national press card.
These criteria leave much to be desired. For instance, following those criteria, the press card commission certified a comedian as a "journalist". It is this chaos that has provided fertile ground for the sprouting of a group of dubious persons generally known in Yaounde as "Hilton journalists".
Hilton journalists go around extorting money from gullible politicians, organisers of events and credulous publicity-seeking members of society. Organisers of events in Yaounde are often overwhelmed with the number of "journalists" who turn up for coverage.
Many of these Hilton journalists go around with recorders that don't work. They would corner an official, put "recorders" and microphones to his/her mouth and ask silly questions. But not one word is recorded.
I once witnessed an occasion where a phone call interrupted the interview of an official by over a dozen "journalists". After taking the call, the official asked that one of the "journalists" should replay his last sentence so that he could refresh his memory.
Not one person had it on tape. Some also wield video and still photographic cameras that don't work. After any such "interview", the "journalists" would demand money from the official or organiser of an event to "facilitate" the publication of the interview.
Those who claim to be broadcast journalists would talk of telephone calls, tape editing, video transmission and other sophisticated technological treatment of the interview.
Those claiming to be print media journalists would talk of money for typing, faxing, developing photographic films as well as scanning and "colour separation." Some of them, however, "work" for newspapers that are published once or twice a year, often with the assistance of corrupt politicians of the ruling party.
They move around with these newspapers under their armpits and brandish them whenever they want to strike a "feymanistic" deal. We will need a whole newspaper to enumerate the types of deals they strike. To compound matters, quite a few of them are not only pitifully corrupt, they also steal.
At a recent international conference in Yaounde, a foreign participant made the error of leaving his laptop with a "journalist" when he went to answer the call of nature. On his return, the journalist had simply disappeared with the laptop.
Two weeks ago, the camera of an official of the International Diabetes Federation was stolen during a press conference in Yaounde. Hilton journalism has become a profession of its own, requiring immeasurable patience and evil genius. When you see these "professionals" operating, you realise that they have enough brains for a more useful and honest existence.
But the government seems to be interested in having these people around, so that the entire press corps could be discredited. It serves the interest of the system to have the few good journalistic seeds drowned in an ocean of bad seeds.
See how the government catalyses the tarnishing of the image of the country, then turns around to complain?
Buea Road: Whose Lie?
CRTV's "Inside Presidency" last Sunday focused on the tarring of the Buea road, which is being dubiously called a boulevard. Paul Biya Boulevard! Where is Endeley Street? As would be expected, there is euphoria in Buea, following the construction of the road.
That is understandable for a people who had been deprived of good roads for so long. But to describe that road as a double-carriage way or boulevard is taking things too far. Painting a white line on the middle of a road does not make it what it isn't.
The street in which the Yaounde Bureau of The Post is situated, for instance, is much wider than the Buea road but nobody is talking of a boulevard. Well, that is not even the point.
The point is the official lies that are often uncritically swallowed by a gullible population. When President Biya visited Buea in April 1999 during the eruption of Mount Fako, he announced that he had "disbursed" money for the tarring of the streets of Buea two weeks earlier.
But the truth is that no such thing had happened. However, to be fair to the President, he had signed a decision for money to be disbursed for the tarring of the streets of Bertoua, two weeks before his declaration in Buea.
Did the President mistake Bertoua for Buea? When a certain road construction company, Keich, was messing up the roads of Buea, then Public Works Minister, Jerome Obi Eta, had to reassure Buea denizens that the President's promised road was still on its way.
He explained that the President's declaration in Buea was a political wish and it was left for technicians to work out modalities, including financing. So where had the money the President had "disbursed" gone to?
Today, people talk of the President keeping his promise to Buea people. If you have disbursed money for a project, then you have gone beyond the level of a "promise".
The very people who are talking of the President disbursing money before visiting Buea, say in the same breadth that he "promised" to tar the streets because he experienced the agony of the people of Buea, after riding on the horrible roads during the visit.
Where is the truth? People may wonder whether trying to establish the truth is important, since some of the streets of Buea have been effectively tarred. My response to them is that governance based on falsehood cannot engender sustainable development.
If they blatantly lie to you today, will they not tell a disastrous lie tomorrow?