By Peterkins Manyong with Correspondent Reports

Cameroonians abroad, specifically in Switzerland, have called for the freezing of Biya's Swiss account by authorities of that country for terrorising Cameroonians.
Disgrungled Cameroonians in the Diaspora demonstrating
"We call on you to investigate and block the accounts of Paul Biya and his ministers for onward transmission to the people of Cameroon after regime change.The call is contained in a four-page memo addressed to the international community and the Cameroon government.
The document was presented to Swiss authorities and the Cameroon diplomatic mission after a demonstration at the Cameroonian Embassy in Bern, Switzerland, on Saturday, April 19.
Signed by Daniel Tabeng, jurist and political activist, and Francis Masice, the memo bemoans Biya's manipulation of the Cameroon constitution to remain president for life.
It notes that prior to this, he had changed the constitution which prescribed a five-year term, making seven, renewable once. Cameroonians were waiting anxiously for 2011 to mark the end of Biya's "autocracy, tyranny and dictatorship," when CPDM 'handpicked' MPs voted a bill, making Biya president for life.
The Switzerland-based Cameroonians consider this act a pre-declaration of war, especially as it took place after nationwide demonstrations in which over a hundred Cameroonians were shot and killed by Biya's soldiers.
"We Cameroonians are tired of your dictatorship and we now need a regime change," says the memo.The memo calls on Biya to step down or face the consequences of brutal killings and other 'genocidal' acts like Charles Taylor. It also notes that Cameroon has one of the worst human rights records in the world.
"Freedom fighters are languishing in various detention centres in the country," the memo reads.It calls on the international community to put pressure on the Biya regime to unconditionally release all those arrested, tortured and imprisoned without charge and fair hearing for demonstrating against constitutional amendment. Many of these detainees, it laments, are minors who live under inhuman conditions that include torture and lack of medical care.
Concerning the deployment of soldiers all over the country to kill and maim, the memo warns the military men that their actions have dire consequences, especially as all of them have civilian family members.
Cameroon, it states, is not a kingdom, adding that 26 years is more than a quarter of a century during which Cameroonians have been reduced to street beggars with a life expectancy of 25 years.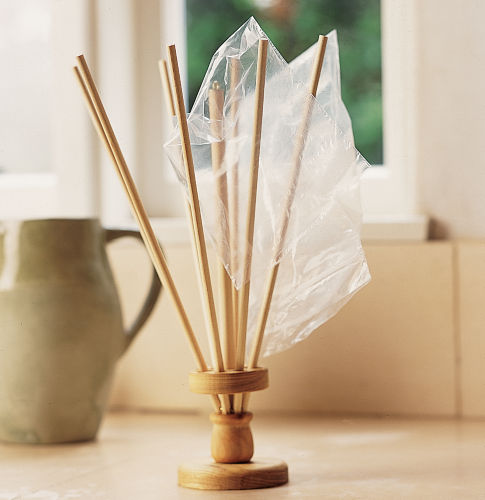 Countertop Bag Dryer
It also notes that most Cameroonians abroad, including Switzerland, are victims of Biya's human rights abuses. It warns the Cameroonian Ambassador to Switzerland who had been issuing laissez-passer tickets to opponents of the Biya regime in Switzerland to be deported back home. Such an act, the memo warns, would incriminate him (the Ambassador) as a co-defendant of Paul Biya at the International Court of Justice at The Hague.
The memo ends with a call on the international community to help avert war in Cameroon and on the Bundesamt for Migration not to turn over persons fleeing from Biya's dictatorial regime.
Some of those copied are: UN Secretary General, Cameroon's Ambassador to Switzerland, Amnesty International, SDF Chairman, John Fru Ndi, and Christian Cardinal Tumi.It should be noted that President Biya cancelled a trip to Switzerland soon after the promulgation of the newly amended constitution.
Press reports allege that he feared another strike action in the country. Acquaintances of this reporter in Switzerland claim that the President had foreknowledge of the demonstration and thus postponed the trip to his most cherished place of relaxation in Europe.
<
The power to make international calls with your mobile phone at discounted prices -
MobileCaller.com
.